A challenging road trip to explore one of Corfu Island's most majestic coastlines. It is not an easy drive, with some steep turns along the way, but perfectly safe and well worth the effort. Rent a Car Online
Gardenos Beach
Along the western coast of the island and make first major stop at Gardenos. This beachis simple but stunning. The cliffside coastline that runs along it in the distance is breathtaking as well. Family vibes, and ideal for swimming.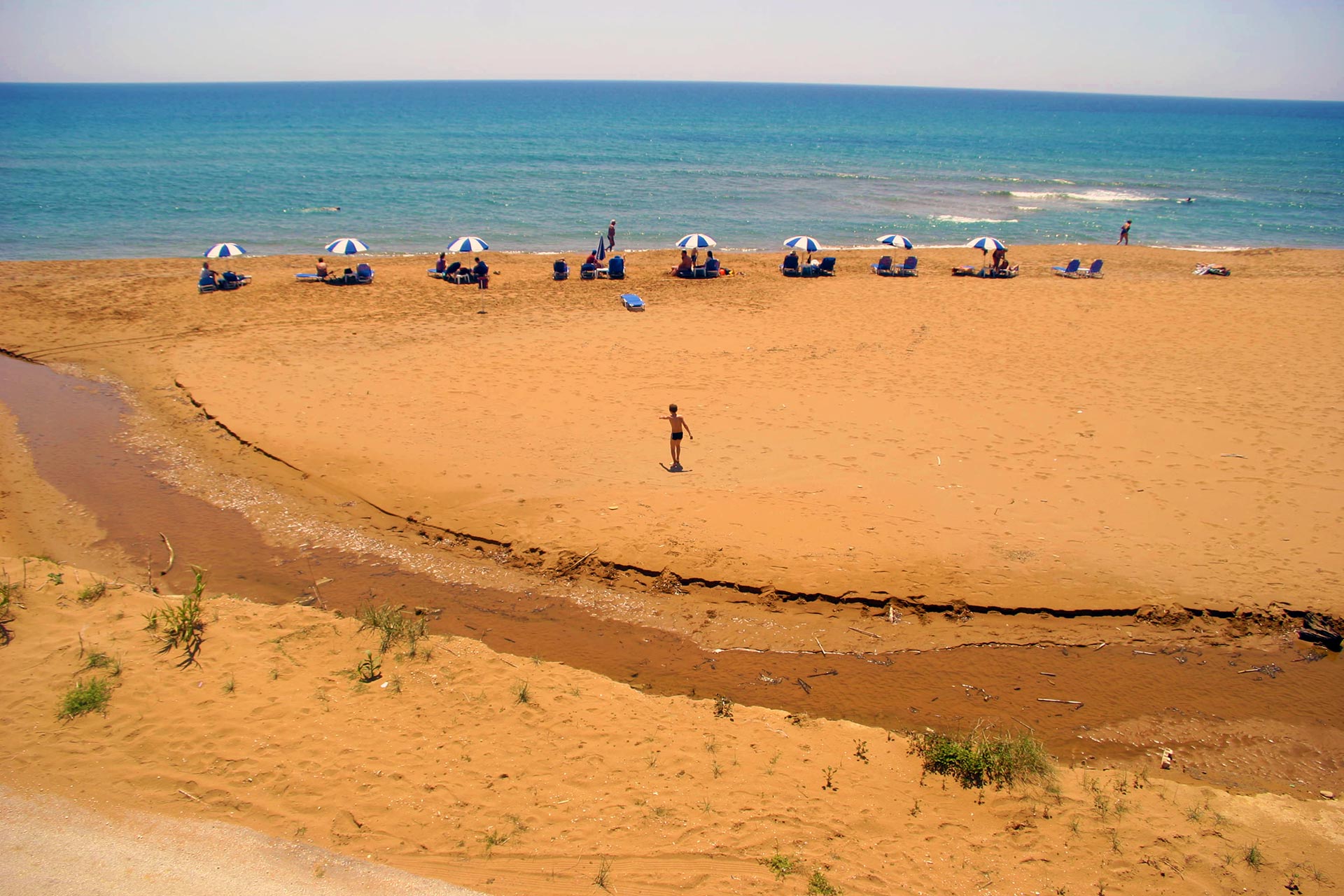 Agios Giorgos Beach
The dinner in the beach tavernas and the sunset will be one one of the best meals you've ever had, and the views of the beach from up the road really are spectacular. This is why is one of the most popular places to visit in Corfu.
Sidari / Canal de Amour
The highlight of exploring Corfu will be definitely visiting the northern beaches and coves of Sidari. There's so much to explore, places to swim, and things to do. The water is blue, beautiful, and so very inviting.
Cape Drastis
This is probably the most photogenic viewpoint in all of Corfu, and your Instagram feed will be thanking you for making the quick stop! There's a small hike you can do down to this secluded beach.
Logas / The Sunset Beach
Loggas is one of the cliffside beaches of Logas on the west coast of the island offering stunning sunsets.
Chalikounas
Located south west of Corfu, Chalikounas beach belong to a natural area separated from the lake Korission.
Glyfada
Glyfada is one of the most popular beaches in Corfu. It's fully organized, with umbrellas, sunbeds, showers, nice beach bars, lifeguards on duty, water sports facilities and locker rooms.
Avlaki
Avlaki beach is situated on the north east coast of Corfu. It's a nice sandy beach with small pebbles and crystal waters ideal for those who wish a serene stay.
Barbati
Barbati beach is one of the most popular beaches on Corfu island, due to its proximity to Corfu Town but is also known for the beautiful colour of its waters and the small pebbles.